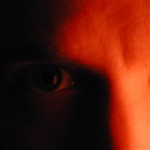 About 30 years ago during analytic training, my good friend Tom Grant was describing a difficult case in seminar — a man in his mid-30s whom Tom had already been treating for quite some time. Tom's client came from a severely dysfunctional background that had restricted his ability to feel for and depend upon other people. He lived an emotionally isolated life; he was "schizoid," to use the psychoanalytic term for it — "having a personality type characterized by emotional aloofness and solitary habits." After years of analysis with this client, Tom had helped him to develop a strong liking for other people; Tom believed that a profound sort of love was likely beyond this client because he had been too damaged, but he could nonetheless sustain relationships and even get married. Tom said he had no problem accepting the limitations of what their work together could accomplishment.
At that time, I had a great deal of trouble with what he said. I was convinced that with enough time and hard work, we could help our clients to transcend their past, to become just as "normal" as anyone who had come from an intact, loving and healthy family. Looking back, I can see I had a highly idealized view of psychoanalysis, largely because I wanted to believe that my own lengthy analysis had made me "normal." It took me many years to face and accept the ongoing nature of those emotional issues that had driven me into therapy at the age of 19, years to recognize the lasting effects of early damage. In my recent psychotherapy work, I've been focusing on similar idealized expectations held by my clients. Sometimes those expectations are conscious; often, they show up as self-loathing.
In an earlier post, I discussed shyness and self-hatred as defenses against vulnerability, ways of protecting oneself from potential exposure to shame. In extreme cases of self-loathing, where a savage inner voice brutalizes us, it also represents a kind of refusal to accept who we are. While I may experience that savage voice as an alien presence, a third party who seems to have nothing to do with "me," those thoughts actually embody my own unwillingness to accept the facts and limitations of who I am. I explored this aspect of self-criticism in a very early post you might not have read.
Rather than viewing negative self-statements and self-loathing as a force to be resisted or reprogrammed, I've instead advocated "owning" the anger reflected in those self-hating thoughts. Using my own experience as an example, I discussed the anger and grandiose expectations behind my self-critical thoughts while at the piano. In my recent work with clients, I've found myself focusing on the unconscious refusal to accept their damage and limitations, which consciously shows up as self-loathing. Instead of feeling their own anger, they hear a third-party voice criticizing everything they do. They don't acknowledge their own refusal to accept the limitations imposed by early damage; instead, they feel persecuted by something almost alien, a vicious inner critic that calls them a fucked up loser.
The transformation of unconscious anger into self-hatred lies at the heart of one particular type of depression, what is often described as "anger turned inward." Psychoanalysis has traditionally focused on the unconscious anger toward significant others in the person's life; in the clients that I'm describing, the anger is more general, directed at "life" or reality — anger that the person can't simply become somebody else, someone whole, intact and perfect. Behind self-loathing lie unconscious feelings of contempt. Such clients unconsciously sneer at imperfection. Anyone who isn't ideal is a loser. Self-loathing often masks arrogance, a longing to look down upon everyone except for an ideal select few.
Helping my clients to "own" their refusal and step into the anger they feel about their limitations is a major challenge. In my work with depressed clients or those who self-harm, it usually takes quite a long time for them to acknowledge the anger they feel; for those who struggle with self-hatred, it likewise takes many months before they can "feel" the contempt and perfectionism as their own. Eventually, the integration of this type of anger is empowering because the splitting-off of aggressive feelings ultimately enfeebles the self. Few of us want to feel angry, but in time, we usually come to feel the benefits of being able to do so.
Arrogance and contempt are defense mechanisms in their own right, of course; behind them lie genuine shame (not to be confused with self-hatred or self-loathing); there's often a fear that the damage may be so pervasive that meaningful improvement is impossible. Eventually, we need to deal with that shame and despair, but stepping into anger seems to be a necessary first step.