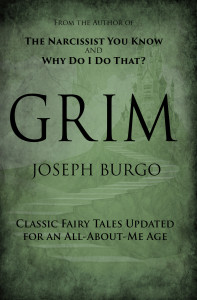 W.R. Bion, a British psychoanalyst who worked with psychotic and schizophrenic patients, identified a difficult transition point in their treatment. As psychotic process gradually gave way to the reality principle — that is, as his clients became more sane — they would have to confront the pain of how ill they had been before. This involved facing guilt for the hurt inflicted upon other people around them and shame for the destructive ways they had behaved. Sometimes the guilt and shame were so unbearable that his clients would retreat into psychosis.
I've encountered a similar challenge in my long-term work with borderline clients. There comes a time when they realize how ill they've been and sometimes the shame they feel is unbearable. They will retreat for a time to borderline ways of relating, where relationships and self-image are highly unstable, shifting between ideals and devaluation. It takes many months and even years before they can learn to bear the shame for the person they used to be; only then can they move on and continue growing. I actually think that anyone with a serious mental illness who spends years in therapy and changes dramatically must deal with the same issue.
Some people in long-term psychoanalysis will try to avoid this shame by developing what I refer to as a "superior post-analytic identity." They have no reason to feel shame, they tell themselves, because they are now so much healthier and insightful than everyone else around them. I was very much this person in my 30s and early 40s. When I think back on my righteous post-analytic self, I still feel the sting of shame. I'm also proud that I finally recognized what I was doing, how damaged I still was in certain ways, and have continued growing since.
This idea of shame about the person you used to be has been very much on my mind lately because I'm in the process of re-writing my first novel, THE LIGHTS OF BARBRIN. I began writing it 40 years ago at the age of 21 straight out of college, sold it to Pocket Books at 22 and it was released when I was 23. While I'm proud of that accomplishment, revisiting my former self — just a few years into therapy — has also been a painful experience. I've been avoiding this project for a very long time because I had a fairly good idea of what was in store for me.
Oy! My prose was so overwrought and pretentious! This is the most shaming part, to see how desperately I wanted to construct an idealized writer self that would save me from shame (although I didn't understand it that way at the time). I remember having a tussle with the copyeditor at Pocket Books who made a serious effort to simplify my prose. Looking back, I'm sure he felt irked by my overblown writing style. At the age of 60, I find it somewhat irksome myself. Excessively elegant language, precious ways of putting things, and (to use my mother's expression) using a dollar word when a nickel word would do. Ostentatious and constantly drawing attention to itself — that's how I'd characterize my former style.
At the same time, I've been surprised by how much I understood even then about constructing a novel. If you can see through the prose, it's a very good story with a plot that grips readers on page one and carries them forward page by page. The characters are simple but well drawn, the conflicts are clear. It has a fairly strong conclusion, with hints of a sequel (another long story). I'm about halfway through the rewrite and expect to release it late in April. I'm trying to simplify the prose while remaining true to the original book page-by-page. I also want to remain as true as possible to the person I used to be, while rectifying some of his stylistic excesses.
So while I have felt some shame about the person I used to be, I also feel proud of what I was able to accomplish at such a young age. I find myself looking back on the former me with an affectionate pang. He wanted so hard to shed his shame-ridden self.
In the meantime, I have a new book to release about which I feel no shame whatsoever. I'm immensely proud of GRIM, by far my favorite of the books I've written. It's a collection of the three fairy tale novellas I've already released in eBook form, with an introduction and a concluding essay that discusses the role of shame in the personality disorders. It's intended as a companion book to THE NARCISSIST YOU KNOW and has a subtitle that ties the two books together.
It's now available in print and Kindle version at Amazon and Amazon.co.uk. If you're inclined to buy this book and find that you like it, please leave a review. The last year has taught me that the long-term success of any book largely depends upon how many 4 and 5 star reviews it has on Amazon.