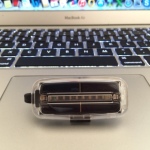 The effect of sunlight upon mental health has been obtruding into my consciousness of late.
To begin with, when I needed continuing education hours to renew my license, I took an online video course a couple of months ago focused on borderline personality disorder. In one segment of this class, the presenter stressed the importance of self-care for people who struggle with BPD. He discussed how sleep deprivation exacerbates their symptoms; he also talked about the role of alcohol and caffeine in aggravating insomnia. Regular exercise (especially cardio-vascular exercise) during the day helps people to sleep better at night. So does limiting exposure to blue light in the evening – the kind of light emitted by TV and computer screens. The presenter also talked about recent studies showing that exposure to bright sunlight helps to alleviate depressive symptoms in most people.
Not long after I finished this course, I received an invitation from an editor at Fix.com to write an article for their site about Seasonal Affective Disorder. I often receive requests to contribute (free) content to other sites – always presented as if they are doing me a favor – but this editor actually offered to pay me! (Once that article is up in a week or so, I'll provide a link.) In researching the piece I wrote, I learned a lot more about the relationship between low exposure to sunlight and increasing symptoms of depression. Did you know, for example, that people who live in New Hampshire are 7 times more likely to suffer from winter depression than people who live in Florida?
Within a week of completing this article, I received another invitation, this one from a company manufacturing a new product called SunSprite, a wearable device (pictured above) that monitors your exposure to bright light, presumably to make sure you're getting enough of it. According to the company's brochure, "bright light entering your eye hits special receptors on your retina, sending electrical impulses to the suprachiasmatic nucleus (SCN). The SCN controls your circadian rhythm (your body's clock) and regulates your mood and sleep hormones." As an important "influencer," I was offered one free device (it lists for $99) and asked to blog/Tweet about my experience with it.
So earlier this morning, I activated my SunSprite, which is currently clipped to my collar where it will remain (during waking hours) for the next week. SunSprite comes with an app that I downloaded onto my iPhone; the device transmits the information it gathers to my phone where I can read it on a graph. The app is presently telling me that I haven't been getting enough exposure so far today, not surprising since I'm here in my office, writing at my desk. It's a beautiful sunny day and a long walk with the dog is in order. I'll be curious to see what the SunSprite app has to say later this afternoon.
As you might expect, I object to the idea of a discrete mental illness labeled seasonal affective disorder, but I have no doubt that decreasing sunlight can take its toll on a person's mood. My friend Kathy gets depressed in the winter and has a light box to help alleviate her symptoms (she'd probably qualify for a diagnosis of seasonal affective disorder), but I think most people get blue when the days grow short and skies remain cloudy for days on end. I sure do. I wouldn't call it depression per se but my emotional world definitely feels darker in February than it does in August.
I've always been what is commonly referred to as a sun-worshipper. Some of my happiest childhood memories are of days on the California beaches with my older brother and sister – the heat of the sun on my skin, the particular quality of light you find during summertime. For the last 14 years, I've spent one week in Cabo San Lucas every March where I recover from winter and do little more than lie in the sun, read books on my Kindle, and listen to music on my iPod. Sunlight on my body feels restorative. It most definitely lifts my mood.
None of this is particularly profound but it has reminded me once again how much our state of mind is affected by environment and circumstance. Yes, understanding our unconscious motivations and the ways that early trauma have shaped us is important; over time, psychotherapy can be enormously helpful in improving our mental health. In the meantime, we can do our best to make sure we get enough sleep. We can reduce our consumption of caffeine and alcohol. We can try to get regular cardiovascular exercise. We can turn off the TV and laptop an hour before we intend to go to bed.
And we can get outside whenever possible. Studies show that exposure to sunlight for as little as half an hour, even during winter, can make a measurable difference to one's mood. Even if you work from 9 to 5, try to eat your lunch outside, or take a brisk walk for 30 minutes. I intend to heed my own advice soon and take the dog for that walk.
Before I go, though, I'd like to ask for some feedback. Several of you have commented lately that you wish I would post more often than I do. I've been thinking about how to do that, and whether it's a good idea. I'm mostly concerned about those of you who subscribe to my blog by email or other form of notification; given how much email we all receive, do you really want to get more from me? I've been thinking about more frequent but shorter posts. To date, I've been averaging around 1000 words apiece; what if I wrote shorter entries of 250-300 words and posted more often? Would that be a good thing or would it be irritating? Given how much writing I do on my book, I know that I can't post such long posts more frequently than I do.
I look forward to hearing from you.