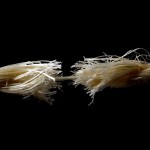 First of all, I'd like to thank those of you who visit the site often enough to have noted my absence this past month and written to me with concern. It has been a trying time, in part because of unexpected challenges that have come along but also because I haven't taken care of myself as well as I should.
In Don Nathanson's excellent book Shame and Pride, he describes himself as "the driven sort of personality that must ignore or disavow exhaustion in order to conclude what we declare to be the 'more important' business of the day." I recognize myself in this description. As I was working on Cinderella, I felt driven to complete and release it before relocating to Colorado for the summer, imposing an entirely artificial deadline upon myself. At the same time, I was finishing up a proposal for my book on shame, in the hope that I could interest a good agent in taking me on. I also wanted to finish that project before Colorado, although there was no particular reason why I needed to wrap it up in May rather than July. Like Nathanson, I continually made "the decision to trade the comfort of sleep for the work of writing." By the end of May, I had completed and released Cinderella, finalized my book proposal and driven myself into a state of exhaustion.
This is a perfect example of "do as I say, not as I do." In my work with clients, as we confront the reality of their shame and the personal limitations it may impose, I'm continually reminding them that they must respect those limitations and not take on more than they can manage. I often behave as if I have escaped from my own limitations and can do much more than is actually possible. Sometimes, I can "get away" with it for a while. Then unexpected life events will come along and remind of who I am, pointing out the importance of sleep and rest. If everything goes exactly as planned, you might be able to disregard your limitations, at least for a time, but if an unexpected challenge comes along, you might find yourself in sudden crisis.
Although quite tired, I was "managing" until the day before I left for Chicago to attend my oldest son's graduation from college. I had worked out on the Nordic Track but forgotten that it makes my hamstrings tighten up; unless I stretch them out, it puts additional stress on my lower back which has a tendency to seize up if I'm not careful. That's exactly what happened as I bent down in a slightly awkward way. Muscle spasm, major pain — and a plane flight ahead of me the following day. I'm normally able to release this type of spasm with proper stretching and the help naproxin sodium, but nothing I did seemed to help. Then our flight to Chicago was delayed for 8 hours! We arrived at O'Hare after midnight and didn't get to bed until two a.m. In the morning, I was exhausted and in greater pain.
We will not consider the contributing psychological impact of seeing a beloved child graduate from college and how that might have affected me!
When I returned to Colorado, nothing seemed to alleviate the muscle spasm or the attendant pain. Coincidentally (?), my daughter's back had also gone into spasm over graduation weekend, so on Monday, I dragged us both to the local medical center where an obliging physican prescribed a muscle relaxant; within a few days, we were both out of pain and more or less back to normal. By that point, I had stopped writing, stopped maintaining the website, stopped playing the piano. A series of house guests consumed my free time for a couple of weeks during this period, so I wasn't able to get the rest I badly needed. Having "outsiders" in your home, no matter how much you love them, is an emotional strain.
Last week when the final house guests drove off to the Denver airport, I thought I might actually be able to get back on my feet and return to writing. On Monday, I played catchup with paperwork and was planning to update my website the following day; I hoped to resume work on Snow White at the Dwarf Colony as well.
Just before my final session on Tuesday, I received a completely unexpected phone call about a major medical emergency in my family, which meant I had to be on a plane within hours. I don't know that I'll ever be able to write about the following few days, but suffice it to say that it was one of the most painful and harrowing experiences of my life. I'm good in an emergency; I rose to the occasion and did what needed to be done, but once the ordeal was over, I felt even more exhausted and often found myself on the verge of tears. I've been slowly recovering since I returned home — sleeping in, making sure I get some manageable exercise, eating well and drinking less. I'm making sure that I have the resources to be fully present with my clients and do my work, and not to take on more. For the time being, I'm not trading "the comfort of sleep for the work of writing." Today, after a good night's sleep, I felt up to writing this post; thoughts about Snow White have begun to bubble up from my unconscious.
Had I been in better shape prior to Colorado and what happened thereafter, I would no doubt have weathered the last month much better than I did. My back probably wouldn't have gone into spasm; I wouldn't have felt so often on the verge of exhaustion, so very close to my limits. I wouldn't have felt my mood darken at points or been so unhappy about a number of realities in my life I normally take in stride. I wouldn't have felt so demoralized by the realization that agents and mainstream publishers really aren't interested in my "downer" take on shame, despite all my credentials, publications, and the respectable sales of my first book.
No doubt I'll once again disavow the lessons of the past month and deceive myself as to why it's so crucial that I complete one particular task or another, but for now, I'm trying hard to respect my personal limitations and take better care of myself. I'm going to publish this post and take the rest of the day off. It's a beautiful, mid-summer day in Colorado and I'm going to make the most of it!