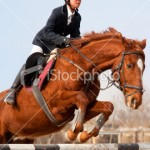 During the first year or so after I launched this site, my post about narcissistic behavior and the lost art of conversation was always a reader favorite. One of mine, too. I thought of it this past weekend when we were dining at a restaurant here in Colorado to celebrate a friend's 60th birthday. Passing by our table, the hostess overheard mention of North Carolina. A Raleigh native, she stopped by a few minutes later to introduce herself. Here is what I learned about this woman during our conversation, all without the prompting of a single question. Let's call her Ellen, a quite attractive blond who recently turned 40.
Ellen had married as a freshman in college and gave birth to three children during each of the following years. She and her husband separated when the youngest was three and Ellen subsequently reared those three kids alone, without his emotional or financial support. During all that time, she vowed that once the youngest had left home, she would leave North Carolina and make an entirely new life for herself somewhere out west. Two years ago when the third child finally went off to college, she packed up and moved to Colorado in order to start anew. Now she works as a hostess in a tony restaurant and gives riding lessons during the day.
At this point, I did venture a question. English or Western? When she answered English, I introduced the friend whose 60th birthday we were celebrating because he also happens to train horses. "Oh really," Ellen said, without interest. My friend explained that he formerly trained Grand Prix jumpers but now keeps only a few lower level students. Out of modesty, he did not mention that he used to work with riders and horses on the the U.S. Olympic team.
Ellen didn't ask for details and instead began a long discourse on her passion for riding, how all throughout those child-rearing years she'd kept up with it as much as she could. Despite the hardships, she always believed that there would be life after 40. Of course, now that she actually is 40, her body can't take the jumping as well as she used to do. More aches and pains, more fear, slower reaction times. My friend mentioned that, for this very reason, he tends to focus more on dressage these days. Ellen talked right over him. Most of the riders at her barn rode Western, competed in barrel-racing, blah blah blah. But she loved her new life, even if it wasn't always so easy. Sometimes, she also worked with local provisioning companies (not sure what that means) to make ends meet. She's just glad that at forty she can still ride.
Look at my friend here, I told her. It's his 60th birthday and he's still riding. So even after 60, there's hope!
No birthday greetings from Ellen, no interest whatsoever. On she went with her life story until duty at long last called her away.
Ellen is a run-of-the-mill narcissist, a self-absorbed person who by no means fits the profile for narcissistic personality disorder. I'll bet she was a good-enough mother and that she treats friends and family reasonably well. Maybe she's lonely. Maybe in that tony restaurant with all those well-to-do diners, she feels comparatively small and insignificant. Maybe her ego needed a little attention boost. The therapist in me (who never goes entirely off-duty) could feel her neediness.
But for Everyday Citizen Joe, it feels lonely being relegated to the role of spectator, audience-member only. I felt bad for my friend, too. He's an interesting man with a long history in the equestrian world; if Ellen could have gotten past her narcissistic need for attention, she would have found they had a lot in common. They might have shared their passion.
Instead, she got her attention fix and went off to the next table. I'm sure she never gave any of us at that table a second thought.