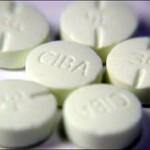 I was planning to write an overview of the recent controversy in this area concerning frequency of childhood ADHD diagnosis and treatment with stimulant medication. Â This very lively exchange of expert and personal views was touched off by a New York Times article citing a Centers for Disease Control and Prevention telephone survey of many thousands of parents. Â However the latest issue of one of my favorite magazines scooped me. Â I can say it no better than the two-page article in Scientific American, Are doctors diagnosing too many kids with ADHD? by Editors Scott Lilienfeld and Hal Arkowitz. Â It's the most comprehensive presentation of good science concerning the important issues.
The evidence pro and con about both over and under diagnosis, and over- and under-medication treatment of ADHD in children is summarized. The authors report that the scientific results suggest childhood ADHD is actually under-treated, since about a third of diagnosed cases don't receive stimulant prescriptions. And yet, due to 1] geographical pockets of overprescription, and 2] an increasing number of people without major attentional problems using stimulants, like college students trying to stay awake to study [and risking addiction], the authors also infer a kernel of truth to the perception of overprescription and overuse. Unfortunately good studies often lead to contradictory interpretations, due to differently asked questions and different methodology.
Most of my experience is with adult ADHD folks, not children or college students. Those who believe childhood ADHD is over diagnosed and excessively treated with stimulants cite Dr Phil and the recent NYTimes article based on the CDC's unreported and unanalyzed raw data from thousands of telephone interviews with parents across the country. Dr Phil's statement is a personal opinion, not science, and telephone survey information is often unrepresentative of actual facts, to wit telephone polling of "likely voters". No valid and reliable inferences about actual diagnostic or prescriptive patterns can be drawn from this information, leaving plenty of room for continuing differing opinions.
In many decades of working with ADHD adults as a clinical psychologist [certainly not a representative sample of the larger population], I have come across only two cases of inappropriate use of stimulant medications. ADHD is an extreme variation of standard patterns and dimensions of habits and functioning, like obesity and anorexia, use of tobacco, diabetes, and hypertension. Such diagnoses are regularly redefined and differently treated by healers when changing scientific information and cultural perspectives are considered, so we can surely expect continued variations in the definitions, distributions and treatment of ADHD. For now, I'll continue to follow my variation of Dan Ariely's adage: when we have incontrovertible data, let's go with the data; when there's no definitive data, let's use my ideas. I suggest human and humane focus on supporting whatever seems regularly to work, to help and support myself and others carrying the blessings and the burdens of whatever adult ADHD is.
By Bob Dick, PhD, Guest Blogger