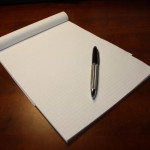 [THIS POST IS A BIT DIFFERENT FROM MY USUAL STYLE; IT'S ADAPTED FROM SOME IDEAS I'M EXPLORING IN MY NEW BOOK ABOUT NARCISSISM]
At the beginning of our first session I ask MacKenzie, a 32-year-old single woman, what prompted her to seek treatment. Although she mentions occasional depression and anxiety, she seems most focused on her inability to maintain relationships. She has never felt truly intimate with any man she has dated. It might go on for several months, but inevitably she finds reasons to break it off. He's not smart enough. He's not ambitious. He's too needy. She doesn't like his friends and family. By this point in her life, she recognizes that these ostensible reasons are mere pretexts. She knows that she's afraid of intimacy but doesn't understand why.
Over the next few sessions, she fills me in on her personal history. Mom was an alcoholic and MacKenzie often came home from school to find her drunk or passed out on the couch. Dad was a workaholic and neglected the family, then divorced her mother and largely disappeared from their lives when MacKenzie was in her early teens. My client was left more or less in charge of her younger sister and stood in for parent as Mom disappeared deeper and deeper into her addiction. As an adult, MacKenzie has always been hard-working, utterly reliable and valued by her employers. She consistently advanced in her career at a major corporation and now occupies a mid-management level position.