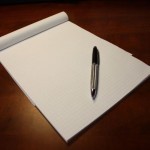 [THIS POST IS A BIT DIFFERENT FROM MY USUAL STYLE; IT'S ADAPTED FROM SOME IDEAS I'M EXPLORING IN MY NEW BOOK ABOUT NARCISSISM]
At the beginning of our first session I ask MacKenzie, a 32-year-old single woman, what prompted her to seek treatment. Although she mentions occasional depression and anxiety, she seems most focused on her inability to maintain relationships. She has never felt truly intimate with any man she has dated. It might go on for several months, but inevitably she finds reasons to break it off. He's not smart enough. He's not ambitious. He's too needy. She doesn't like his friends and family. By this point in her life, she recognizes that these ostensible reasons are mere pretexts. She knows that she's afraid of intimacy but doesn't understand why.
Over the next few sessions, she fills me in on her personal history. Mom was an alcoholic and MacKenzie often came home from school to find her drunk or passed out on the couch. Dad was a workaholic and neglected the family, then divorced her mother and largely disappeared from their lives when MacKenzie was in her early teens. My client was left more or less in charge of her younger sister and stood in for parent as Mom disappeared deeper and deeper into her addiction. As an adult, MacKenzie has always been hard-working, utterly reliable and valued by her employers. She consistently advanced in her career at a major corporation and now occupies a mid-management level position.
I eventually suggest to MacKenzie that her experience of early childhood — dependent upon adults who consistently let her down — taught her that it was unsafe and unwise to rely upon other people to meet her needs. In order to survive, she became self-reliant to an extreme degree. Whatever she needed, she would provide for herself. I further suggest that this early trauma and her response of defensive self-sufficiency helps explain her present-day relationship problems. Whenever she feels herself growing attached to the man she's dating, she's afraid she'll become emotionally dependent upon him; the past has taught her that such an experience can only end in disaster. In order to save herself from such agony, MacKenzie stifles any feelings of attachment and breaks the relationship off.
During the next few weeks, I notice that MacKenzie seems to be pulling away. She cancels one of her sessions, offering what feels like a feeble excuse, then shows up the following week and at first has little to say. When she finally warms up, she starts describing a problem she's having at work with one of her subordinates. She seems entirely focused on this woman's workplace difficulties, offering psychological explanations for her behavior and working out in my presence what she intends to do about it. I eventually suggest to MacKenzie that she had previously felt herself growing attached to me and our work together; afraid that she'll become emotionally dependent upon me, she is now becoming more self-sufficient, more like a therapist herself, and pulling away from me. She seems surprised by what I say and acknowledges that she has been thinking about discontinuing her therapy. I point out the analogy to her relationship patterns.
My description of MacKenzie and the course of her early treatment is entirely fictional but closely resembles my work with a number of clients over the years. It illustrates a process I think of as constructing the psychotherapy narrative. Along cause-and-effect lines, we look to the painful past in order to account for present-day character traits and defenses. Past neglect and abandonment explain a present-day inability to sustain intimacy. The client and I are writing a story together, so to speak, in which she is the main character and we're forging links between her past and present day experiences.
We don't actually know whether the narrative we've written is entirely accurate, not in a factual way. We can't say with certainty that Experience A caused Character Trait B. Rather, reconstructions in psychotherapy are a kind of fiction that we try on for size to see whether it "feels" right. Clients like MacKenzie must decide whether this historical account of her emotional life makes sense and helps her to better understand herself. If it does, she might in time learn to access the fear of abandonment, the terror of dependency that comes up when she starts to get close to the man she's dating. In an effort to re-write her story along more emotionally satisfying lines, she might try to be brave, bear with her fears and not run from intimacy.
Whenever I write about someone like Lance Armstrong, Charlie Sheen or Anthony Weiner, some readers inevitably ask me how I can presume to diagnose someone who isn't a client. I'm not diagnosing anyone to begin with. I don't believe that affixing a label to anyone does much of anything other than to stigmatize. What I am actually doing is constructing a narrative in a way not entirely different from what I do with my clients. I look to the past to see whether it sheds light on the person's present day character traits and emotional difficulties. Based on my experience with clients who've come from similar backgrounds, I attempt to construct a narrative. For the narcissist like Lance Armstrong, I often link early emotional trauma and the shame it causes to a characteristic set of personality traits that arise as a defense — arrogance, grandiosity, contempt, etc. It's a theory, a psychological narrative I've constructed to shed light on a person I may never have met but who I "recognize" even from this distance.
The question for the reader, as it is for my clients, is whether the narrative "feels" right and helps make the person more comprehensible. So often when the media and even professional psychologists write about the celebrity narcissist, they write about them as entirely "other," suffering from a specific mental disorder that conforms to diagnostic criteria defined by the DSM5. In constructing a narrative about these celebrities, I instead try to make sense of their behavior and personalities, to make them seem less "other" and incomprehensible, more like people who become more understandable once we step into the life narrative that shaped them.