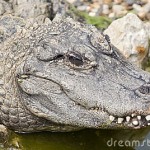 I've been reading The Sociopath Next Door by Martha Stout — an excellent and yet frustrating book about antisocial personality disorder. Stout's engaging style and in-depth clinical experience with victims of sociopathic predators bring the subject to vivid life. The vignettes read more like suspense novels: as the character of the sociopath gradually unfolds, your sense of foreboding grows. You continue reading with a mixture of dread and fascination, wondering what will happen to Stout's clients, whether they will extricate themselves from the manipulative grip of an unfeeling spouse or parent, whether the unsuspecting people who surround the sociopath will wake up in time. I found the book a gripping read.
It's a practical book, too: Stout explains with great clarity how to recognize sociopaths, placing special emphasis on their efforts to arouse your pity in order to manipulate you. She has a set of thirteen rules for dealing with the sociopath, useful advice for the person who may be under the spell of someone with antisocial personality disorder. Although she doesn't normally recommend avoidance as a coping device for her clients, Stout believes that steering completely clear of the sociopath is the most effect mode of self-defense. Because sociopaths have no "conscience," as she describes it, there is no way to appeal to their sense of justice or fairness. Because they apparently lack all human feeling for other people (empathy), you can't appeal to their compassion. Because sociopaths will do anything in order to win, once you enter into their game, you're bound to lose. Her observations seem trenchant, her advice on point.
I found The Sociopath Next Door frustrating, however, because Stout lacks any concept of an unconscious mind. She takes the features of antisocial personality disorder at face value and doesn't infer an unconscious mind behind them. Because she doesn't appear to understand psychological defense mechanisms, especially when embedded in one's personality, she never wonders whether an apparent characterological trait might have evolved to keep unwanted, painful experience from ever becoming conscious. Her explanation for why sociopaths are the way they are relies on studies of heritability (sociopathy as a part of one's genetic inheritance) and social influence. In the end, Stout's version of antisocial personality disorder holds closely to the disease model of mental illness codified in the DSM5.
Stout points out that socipaths are driven to win and take special satisfaction in making other people feel like losers. I've discussed the winner-loser dynamic repeatedly on this site, especially in connection with features of narcissistic personality disorder. The ruthless desire to win shows up where core shame is an issue; rather than feeling defective, damaged beyond repair, the narcissist (and also, I would argue, the sociopath) projects the sense of shame or defect into his victim and triumphs over it.
Stout also describes the sociopath's feelings of envy, and how she may attempt to sabotage or destroy another person for having an attribute (beauty, youth) or a possession she lacks. Again, an understanding of unconscious shame would be useful here. As I described in this earlier post, unconscious shame, the feeling of internal damage or defect, gives rise to envy; this unbearable reminder of what we lack then leads us to destroy the source of it in order to escape that pain. For Stout, envy simply is; it has no unconscious roots, no invisible driving force.
Finally, Stout takes the lack of empathy at face value, as if it's a built-in defect without a psychological explanation. But pervasive, characterological defense mechanisms can completely shut you off from your own emotional life, making it impossible for you to "resonate" with another person's feelings: thus, the lack of empathy has its roots in utter detachment from one's own unbearable pain. Of course, psychological explanations that depend upon psychoanalytic concepts aren't much in vogue these days: an account that infers the presence of feelings we can't actually see goes against the current "scientific," medicalized view of mental health.
Part of the difficulty stems from the fact that none of the socipaths Stout describes was her client; she treated the victims instead. She never had the opportunity to get to know the socipath first-hand. It's not her fault — as is well known, people afflicted with antisocial personality disorder don't seek psychotherapeutic treatment; but most psychodynamic therapists have treated people who present with some of the features attributed to the sociopath, and in the process, we come to understand the origin of those traits in early childhood. Stout herself describes the conditions under which people who are normally empathic and conscientious become less so — e.g., when exhausted or under extreme stress. She might have extrapolated from there, imagining parental failures so pervasive as to completely stunt the development of empathy and conscience. In one of her vignettes, she describes a sociopath whose parents are megarich, self-absorbed, detached and completely unconcerned about their child's antisocial behavior … and yet never makes a causal link!
Still, it's a fascinating read, mostly because of her skill in recounting what happened to her victim-clients. Vivid portraiture and strong writing skills make the "sociopath next door" come alive. Her repeated and convincing argument that 4% of the human population suffers from anti-social personality disorder will make it almost impossible for you to view your world and the people around you in quite the same way.