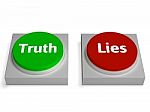 Many years ago when I was just starting out as a therapist, I briefly worked for a large group practice. At the end of my tenure, the managing partner in this group, a respected psychoanalyst, refused to pay what he owed me. When I pointed out to him that he was contractually bound to pay me – according to his own employment contract – he replied, "If we had known that contract wouldn't work out to our advantage, we never would have signed it." He actually seemed to believe that this was sufficient reason to stiff me. I finally had to threaten a lawsuit before he coughed up.
This psychoanalyst was not a bad man. He was married with children, he was good to his patients, served on the board of his institute and taught classes for free. But he had a moral blind spot. He told himself that it was okay for him to withhold payment because he had profited less than expected from our relationship. He didn't see anything wrong with that, and even seemed to feel sorry for himself that he hadn't benefitted as much from my employment as he had hoped.
Over this past summer, I was reminded of this unpleasant experience during a contract dispute with our building contractor here in Colorado. Back in November, we began what was expected to be a two-month remodel of our kitchen that would make it about 30% larger, anticipating a time when Grand Lake will become home base. Peggy, our contractor, has been a friend over the last five years. She has done other work on our house, especially two years ago when we converted a space for me to use as my office. Throughout our relations, she has been entirely reliable.
Concerning the payment schedule, the new contract she provided read as follows: "Payment schedule: 1/3 payment at signing of contract, 1/3 progress payment, and 1/3 payment at completion." The work encompassed by the agreement involved moving the exterior stairs to a new location and final site cleanup. I won't go into all the details and delays, but early in May when the project still hadn't been completed, Peggy called and asked for her final payment. We were in North Carolina and hadn't yet seen the project but we knew for certain that the stairs had not been relocated. Peggy insisted that she needed her final payment and out of friendship, we gave her one-half even though she wasn't entitled to anything according to her own contract.
When we arrived in Grand Lake almost a month later, the stairs had not been relocated. The new granite in the kitchen was defective and stained dramatically with the smallest amount of water. Trim on the new cabinets was defective. The cable wire for the kitchen television had not been re-installed in the new wall. One of the heating vents had been completely disconnected and forgotten. There was construction debris under our house. It was a mess.
When we brought the granite problem to her attention, Peggy blamed it on our "rusty" water and basically left it for us to deal with the vendor. When we pointed out the problem with the cabinet trim, she told us it was a manufacturer's defect (and therefore not her problem). When I pointed out to her that the cable wire had not been re-installed, she said, "Oh, we didn't do that because the cable wasn't long enough. Just call the cable company and they'll come out." They did come out and there was a charge for the reinstallation. Oh, and the existing cable was plenty long. She had simply forgotten all about it and invented this convenient lie to save herself the expense of calling her electrician back out.
One day, Peggy informed us that the cabinet provider was going to put a lien on our house because "we" hadn't paid them. It is her responsibility to pay her own sub-contractors, but she told us we'd better pay if we didn't want a lien. "I'm just looking out for your best interests." We swallowed hard and paid. Two months went by and the stairs still hadn't been moved. She asked for the rest of her money and we pointed out that the job still wasn't finished.
Finally, two men came to pour a cement pad for the new landing so the stairs could be moved. Peggy told us that she hadn't included the cost of the concrete in her bid because the stairs were under snow during most of the construction so she didn't want to charge us for something we wouldn't be getting. She insisted she had verbally told us about the concrete though neither one of us remembered such a conversation. And it made absolutely no sense since she DID include a charge for moving the stairs in her bid, though it would have been impossible to move them without that concrete pad. Another self-serving lie meant to save her money. The concrete workers demanded $500 upon completion ($100 more than Peggy had told us it would cost) and we paid.
Another few weeks passed and a carpenter did some intermittent and shoddy work. The staircase looks terrible, and it was obvious all she cared about was saving money. Then she demanded her final payment, though the site was strewn with debris, the granite issue still hadn't been resolved, she had completely ignored our complaints about the cabinets, and there was trash under our house. Peggy told me that all the trash under the house had been there before the remodel. She made no reply when I pointed out that there were hardwood floor remnants from the new floor she had installed. Another self-serving lie exposed.
Peggy began sending threats to file a lien on our house if we didn't pay. She took umbrage at my statements that she had lied and hadn't completed the work under her contract, indignant that I question her "integrity." Apparently, she feels like a victim, as if we have somehow mistreated her, when the job still isn't completed.
Like my former employer, Peggy is not a bad person, but she lies when she doesn't want to face an inconvenient (or costly) fact. I'm sure she has actually come to believe her own lies, and has worked up a sense of indignation at how badly we've treated her. No doubt she has told a self-serving story to our neighbor and mutual friend, who now looks the other way when our paths cross.
But the truth is: Peggy lied about the cable, lied about the concrete, lied about "looking out for our best interests" when she had failed to pay her own sub-contractor, lied when she insisted the cabinets were the fault of the manufacturer, etc. The self-serving lie is all too common, and people who tell lies in this way often believe them. If you think about defense mechanisms as lies we tell ourselves to avoid painful truths, this is but another kind of defense. Peggy doesn't want to admit she treated us badly and did a lousy job so she takes indignant refuge in her "integrity," making us into the bad guys. She also shirks responsibility by blaming our "rusty" water and the cabinet manufacturer (See Why Do I Do That? Chapter 8 – Defenses Against Shame). She wants to avoid absorbing cost overruns, so she lies to save herself the financial pain.
Nothing unusual here. This kind of self-serving lie is all too common, even with basically good people who just happen to think a little more highly of themselves than they deserve.