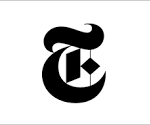 In April when visiting New York City, we had dinner one night with our friend Reed Birney, an actor whose scarily good performance in Harvey Fierstein's Casa Valentina last season won him a Tony award nomination and a Drama Desk award for Best Featured Actor in a play (House of Cards fans: he also has a recurring role in that series as Rep. Donald Blythe). At dinner, Reed was talking about a 2013 article in the New York Times that dramatically elevated his public profile.
Unlike most of the actors he knew in his youth, Reed did not leave for Hollywood but remained in New York. While he has played many small parts in episodic television, he has spent most of his career as a stage actor appearing in Off Broadway productions, unknown to most people outside the theater world. Then came the lengthy New York Times article that profiled his career and celebrated his return to Broadway, after more than 30 years, in a revival of William Inge's play Picnic. He was back on Broadway last season in Casa Valentina.
At dinner, Reed was talking about the sense of validation he felt, being profiled in what he referred to as "the newspaper of record." The phrase stuck with me and I've thought of it often since April. For people of our generation – those of us with an interest in ideas, culture, and art – the New York Times speaks with unparalleled authority. To the writers I know, having a book reviewed by the Times is among the highest honors we can imagine. Composers and visual artists probably feel the same way, and not only because these reviews can make or break you. In an era where Facebook and Twitter allow everyone to become a short-form critic with a platform, the NYT gives us thoughtful reviewers whose informed opinions go deeper. When theater critic Ben Brantley has something to say about a new play, it's most definitely worth listening to.
Writers whose work I admire regularly contribute to the NYT. Articles by Daphne Merkin and Andrew Solomon (author of Far from the Tree) often appear in its pages. Most recently, Ms. Merkin contributed an essay to the paper's Couch feature, a part of the Opinion section that explores psychotherapy from the point of view of both clients and therapists. Her essay described the way she evoked laughter from her various therapists over the years and made me wonder if any of them were familiar with the concept of resistance. It also made me wonder, at the urging of friends, whether I should try submitting my own contribution to Couch.
I did. And it has been accepted. My essay now appears here in the online version of the New York Times. A shorter version will also run tomorrow in the print edition. Although my editor at the NYT assured me that "the vast majority" of readers will access it online, the experience of having an op-ed in the Sunday edition of the New York Times, print version, means much more to me.
None of my achievements these last few years has been quite so deeply satisfying, although selling The Narcissist You Know to Touchstone Books came close, and I suspect that seeing the book in print when it's released this summer will be even more gratifying. In many ways, blogging and self-publishing have made me independent: I don't need anyone in a position of authority – those people I think of as the "gatekeepers" – to validate my work, because readers who visit my blog and buy my books do that directly. I relish this independence but at the same time, if I'm honest with myself and not playing the sour grapes game, I admit that I still crave validation.
And now, like my friend Reed, I have it. I feel deeply validated by appearing in the newspaper of record. I hope you'll read my essay, share it with others, and leave a comment if you're so inclined.